As always, this year's NFDA convention was an action-packed event that offered so many opportunities to learn and share with other funeral professionals. We want to extend a big "thank you" to everyone who stopped by to see us at booth #2861, and to those of you who tuned in for our live broadcasts on the Homesteaders Facebook page.
In case you haven't had a chance to see all of the convention highlights, we've compiled a recap of a few of our favorite moments. Keep reading to find out what you may have missed – and what you can look forward to in the coming months!
FUNERAL HOME SOCIAL MEDIA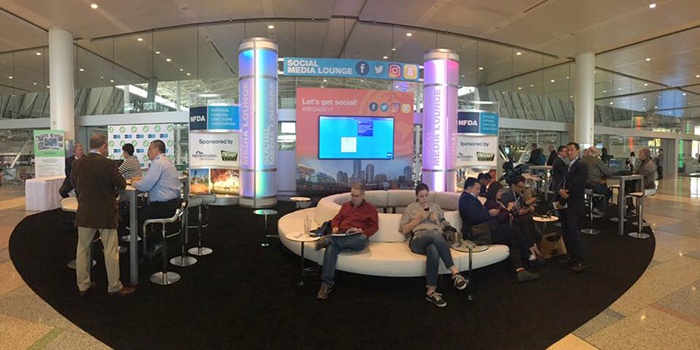 Photo courtesy of DISRUPT Media
Firms are leveraging social media to help engage their communities and earn more business. We partnered with DISRUPT Media to sponsor this year's Social Media Lounge, which also served as the setting for our live social media discussions each day of the Expo.
Click the links below to watch recordings from the Social Media Lounge:

The sessions included many best practices to help you get the most out of ever-changing social media tools. Watch for even more social media tips in upcoming blog posts.
CONNECTING AT THE EXPO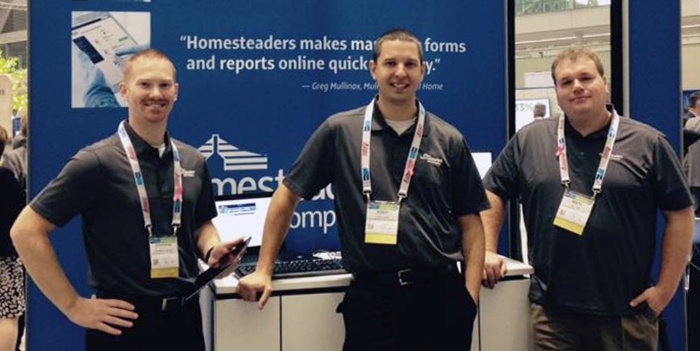 Members of our expert Tech Team were on hand at booth #2861 to demonstrate our easy-to-use online enrollment system and explain the newest features. One recent addition, the cloning feature, allows users to duplicate certain information when completing multiple enrollments at the same time. This update has already earned excellent reviews from customers, helping them save time and provide better experiences for client families.

RESOURCES FOR FUNERAL PROFESSIONALS
We partnered with Dr. Jason Troyer of Mt Hope Grief Services to provide free inspirational journals at the Expo. These journals, which were designed specifically for funeral professionals, include prompts that can help you reduce stress. This is just one component of a career fatigue program that we are currently developing with Dr. Troyer to help support funeral and allied professionals.
We also caught up with Dr. Troyer to discuss aftercare resources that funeral professionals can provide for families. His Finding Hope booklet series offers grief information for specific situations, like the loss of a husband or wife, parent or even a beloved pet. You can download an excerpt from one of the booklets here.
SUPPORTING THE PROFESSION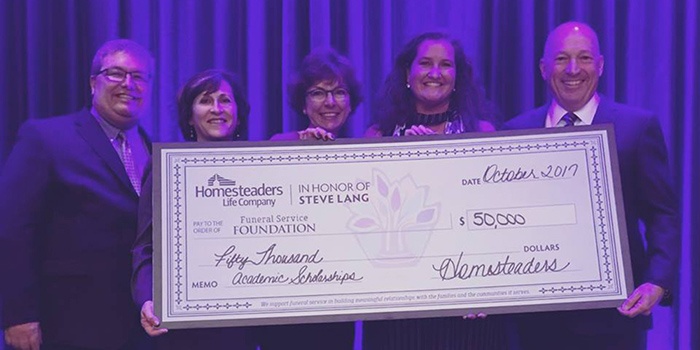 One of the highlights of the convention is the opportunity to support each other and promote the profession. This year, we celebrated Steve Lang's successful tenure as CEO with a $50,000 donation in his honor to the Funeral Service Foundation's scholarship fund.

Steve has led Homesteaders through a season of growth and renewed commitment to funeral service. We are proud to see his legacy continue through the good work of funeral professionals. Learn more about academic scholarships on the Funeral Service Foundation website.

What was your favorite moment? Share your NFDA convention highlights in the comments below. We're already looking forward to the next NFDA convention, which will be October 14-17, 2018 in Salt Lake City, Utah.