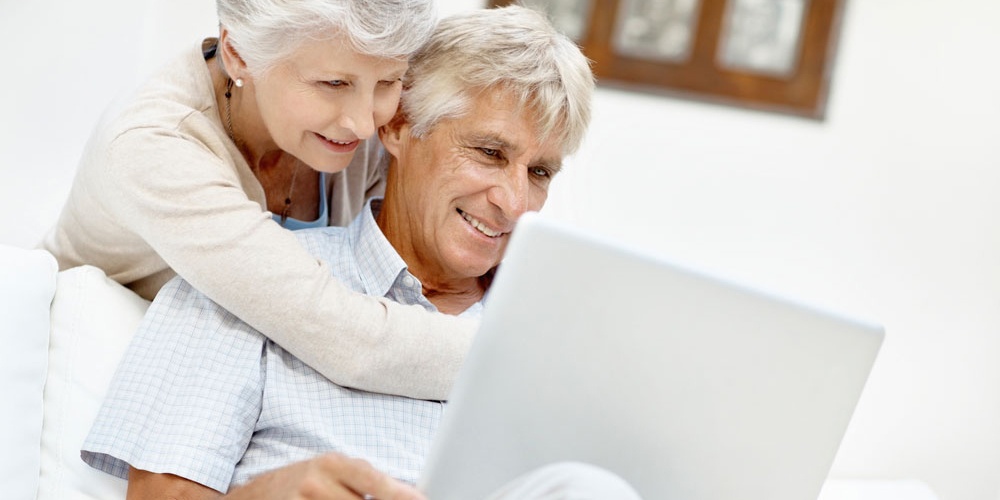 Visual content elements such as photos and video are your most powerful assets when you're creating or updating a funeral home Facebook page. Consider your primary Facebook page photos to be opportunities to make a great first impression with potential client families. As more and more people turn to online searches for information about funeral services, a well-planned page could influence a customer's decision to use your services.
When you're setting up or refreshing your firm's Facebook page, pay special attention to the content of your profile and cover photos to ensure they reflect how you want to be perceived in the community. Then, be sure the photos you share on your page are optimized to capture the attention of your audience. Here are tips for all three of these key types of Facebook images:
PROFILE PICTUREs
The Facebook profile picture is the visual representation of your firm's page throughout the site. It will appear on your page, in search results and in your followers' News Feeds (the continuously changing list of updates that each user sees after logging into the site).
Facebook allows you to upload a profile photo that is any shape (as long as the dimensions are at least 180 x 180 pixels), but keep in mind that your image will be cropped to fit a square. You may prefer to crop and adjust the photo before uploading it to the site – this provides maximum control over what is displayed. There are many free and low-cost software options to help you create an optimized profile photo.
When selecting your profile photo, put yourself in your clients' position: What characteristics would you want to see if you were searching for funeral services? How can you capture these traits in a single photo? Here are the benefits of the three most common types of funeral home Facebook profile pictures:
Funeral Home Logo: A well-designed logo can communicate many positive attributes through font choices and other visual elements, making it a good choice for your profile picture. Keep in mind that this picture will appear as a small thumbnail in searches and in the News Feed, so avoid adding too much extra text to a logo-based profile picture.


Facility Photo: A profile photo that shows a well-maintained, attractive funeral service facility can capture the attention of potential client families – especially if it is already a recognized landmark in your community. You spend valuable resources to create the best possible facilities, and this is an opportunity to showcase them.


Staff Photo: Some funeral homes choose a profile picture that includes key funeral home staff members. Because funeral planning is such a personal experience, some firms find that introducing their staff members through social media photos and other marketing efforts is an effective way to connect with families. This may also be a good choice for firms whose staff members are highly recognizable in the community.

COVER PHOTOs
Although it won't be displayed throughout Facebook like your profile picture, your cover photo is still an important opportunity to communicate with your page visitors. This wide, rectangular photo is the most visually impactful part of your firm's Facebook page and can be used to further extend your funeral home's brand.
Facebook cover photos are 851 pixels wide and 315 pixels tall. If you upload a photo with different dimensions, it will be cropped to fit this space. For best results, crop a photo to these dimensions yourself so you can decide exactly how it will be displayed. HubSpot, a sales and marketing platform, offers free, pre-sized templates that you can use to create your social media cover photos.
The cover photo can be a place to supplement your profile photo with a glimpse (or an alternative view) of your facilities. Keep in mind that your profile picture overlaps your cover photo differently on desktop and mobile versions of the website, so some portions of your cover photo may not be visible to all users. For more information about how cover photos are displayed, click here.
SHARED PHOTOS
Although there's been some debate about how images impact the effectiveness of social media posts, recent reports still indicate that Facebook posts with images experience higher audience engagement. Your Facebook page timeline offers the opportunity to share many different types of visual content, from stock images with inspirational quotes to images of events that your funeral home has hosted.
When you add a photo to a post on your Facebook timeline, it will automatically be added to your page's Timeline Photos album. You can view this album by clicking on your page's Photos tab, and then clicking on the Albums tab below.
You can also use the Albums tab to organize and share groups of photos. If you have recently completed a remodeling project, for example, you could create an album with photos that showcase your firm's new amenities. Engage followers in your community involvement activities by creating albums with photos from your events.
Your funeral home social media efforts are an important part of maintaining a positive public perception of your business. By creating an inviting Facebook page and keeping it up to date with photos that reflect your brand, you will show your client families that you are invested in providing them with information about your services no matter where they choose to access it.