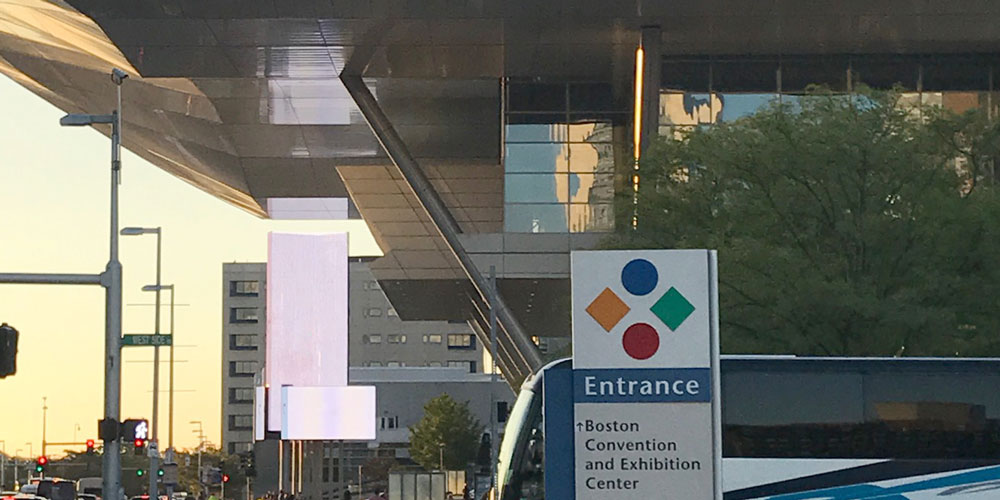 In just a few weeks, we'll join thousands of funeral professionals in Boston for one of the year's most exciting funeral service events. The NFDA International Convention & Expo continues to offer new features every year in addition to the outstanding education and networking opportunities that make it a great way to spend a few days out of your busy schedule.
You can find Homesteaders at booth #2861 during the expo to get details about the latest resources to help your business grow. Plus, check out these other can't-miss 2017 NFDA convention features to ensure you make the most of your time.
Gain skills to help you succeed.
Convention attendees will be able to participate in convenient pre-convention sessions of special NFDA programs. The NFDA Arranger Training seminar (Saturday, October 28) is designed to help funeral professionals effectively and confidently help families plan memorable funerals. During the Certified Preplanning Consultant program (Saturday, October 28 and Sunday, October 29), attendees will learn best practices to help ensure families have an excellent advance funeral planning experience.
Click here for the full pre-convention seminar schedule and registration details.
There will be many other opportunities to develop your skills and earn continuing education credit throughout the convention. Refer to the convention schedule or the mobile app for updates about these courses. When you get a break during the morning sessions on Tuesday, don't forget to stop by the carts near the workshop rooms to enjoy a free cup of coffee.
Click here to learn about continuing education at the convention.
Discover new resources for your business.
NFDA convention attendees have access to the world's largest funeral service expo. Inside the Boston Convention and Exhibition Center, you'll find the latest products and services to help meet the needs of today's consumers. Be sure to visit us at booth #2861 for outstanding tech-themed giveaways, details about technology solutions for your pre-need program and a chance to win a grand prize.
Click here for details about the NFDA expo.
Get social media tips from the experts.
The convention offers the perfect opportunity to learn how an effective social media strategy can earn great results for your firm. We're excited to sponsor the NFDA Social Media Lounge in partnership with DISRUPT Media and share actionable tips to boost your funeral home's social media presence. Stop by this space near Registration to learn how you can turn social media into a lead generator for your business.
Click here to learn about special features at the convention.
Show support for worthy causes.
Funeral professionals continue to demonstrate their generosity during the NFDA convention through special events that support important organizations and causes. On Saturday, October 28, funeral professionals will take part in a Habitat for Humanity event to help create affordable housing. We're proud to support the Funeral Service Foundation Golf Classic, which will be held on Sunday, October 29. As you're getting ready for the convention, don't forget to plan for the "Think Pink" Day for Breast Cancer Awareness on Monday, October 30.
Click here to find out more about special events at the NFDA convention.
Connect with your colleagues.
Nearly 6,000 people gathered at last year's NFDA convention in Philadelphia to learn and share the value of funeral service. At social events throughout the convention, you'll be able to connect with your colleagues in a relaxed environment. The collegiate-themed Welcome Party (Sunday, October 29), for example, offers a chance to celebrate by wearing your college apparel.
Click here to learn about social events at the NFDA convention.
Experience a great city.
If you've never experienced autumn in New England, here is your chance! Boston offers many opportunities for sightseeing and entertainment throughout the year, and this will be an especially enjoyable season to take in the attractions the city has to offer. Consider extending your stay to enjoy time on your own, or take advantage of the tours organized by the convention.
Click here for ideas about what to do in your free time in Boston.
Click here to learn about NFDA convention tours.
Can't make it to the convention? You'll still be able to catch highlights from this year's event on the Homesteaders Facebook page and via the live convention webcasts on the NFDA website.