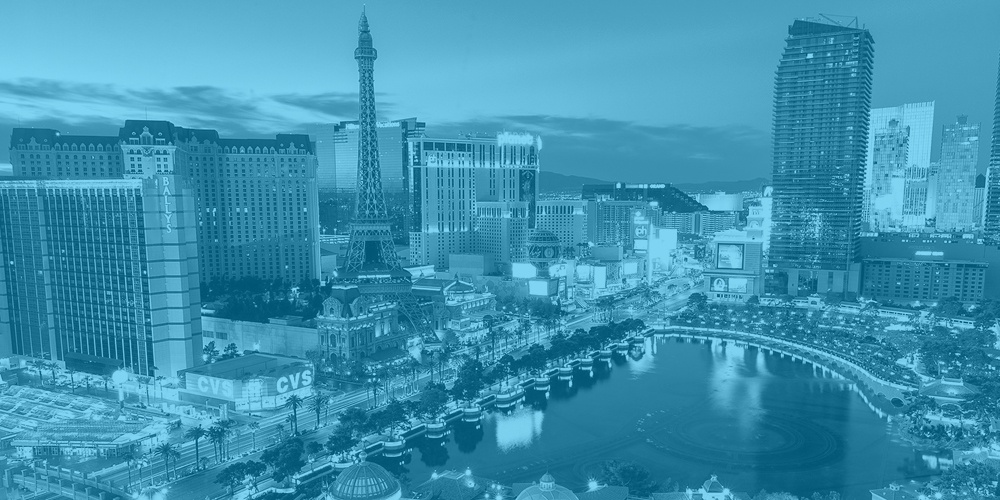 On April 18-21, the ICCFA convention is going "all in" in Las Vegas. It's a fitting theme not just for the destination, but also for the more than 1,000 attendees who dedicate themselves to serving client families and gaining insights that will help them achieve success.
So, what are the can't-miss features at this year's convention? If you're still planning your agenda, here are a few things to consider adding to your schedule.
Discover the latest solutions for your funeral home.
Each year, we look forward to opportunities to connect with you in the Expo Hall. At the Homesteaders booth (407), you'll find out why we've had a lot to celebrate and share in recent months – and you will get details about some of the exciting projects we're working on to help funeral professionals achieve success.
In addition to pre-need solutions for your funeral home, the exhibit floor is the place to learn about what's new in funeral home marketing, technology innovations, merchandise and much more.
Get strategies for burnout prevention.
Funeral service can provide tremendous rewards, but it can also present many factors that contribute to burnout. To help support funeral professionals, we've developed the Finding Resilience program with Dr. Jason Troyer.
At the ICCFA convention, Dr. Troyer will present "Protecting Your Most Important Asset: Preventing Burnout," a session that covers the unique challenges of the profession, and strategies to help reduce stress and create a more positive funeral home workplace.
Learn from the shared experiences of hospice bereavement professionals.
One of the best ways to develop your skills and find satisfaction in your profession is to learn from the experiences of others. During "A Shared Burden: Hospice Panel," funeral directors and hospice bereavement professionals will discuss how the nature of their work impacts both their personal and professional lives.
This panel discussion, moderated by Senior VP–Planning & Development Kim Medici Shelquist, addresses how hospice and funeral professionals can work together to better serve families. In addition, the panelists will share their insights about how professionals who assist bereaved families can support one another.
Build your community of peers.
When we talk to funeral professionals at events throughout the year, one of the things they say they enjoy most about the experience is the opportunity to connect with people who share their passion for serving families. These events can help you build relationships that offer both support and new ideas for enhancing your firm's services.
In addition to learning from outstanding speakers, ICCFA convention attendees have many chances to network with people from across the country who are committed to funeral service.
What sessions and events are you most looking forward to at the 2018 ICCFA convention? Share your list in the comments below.