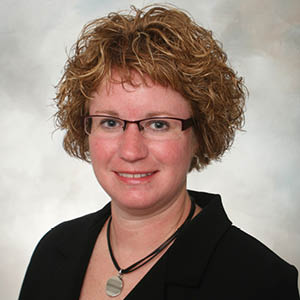 West Des Moines, Iowa — Tracy Kelly-Whitaker, Director of Compliance and Government Relations at Homesteaders Life Company, has been appointed to the board of directors of the National Alliance of Life Companies (NALC). Kelly-Whitaker was unanimously elected last week at the organization's spring meeting.
"I am thrilled to join this exemplary board of life and health insurance professionals," stated Kelly-Whitaker, who is also the co-chair of the Small Policy/Specialty Markets committee for NALC. "I look forward to continuing the tradition of past Homesteaders representatives and working to make sure small to mid-size companies have a voice on important issues in the regulatory arena."
Kelly-Whitaker is also looking forward to continuing relationships with individuals from other companies and breaking down the competitive barriers to work on issues that affect everyone.
The NALC was formed through a 1992 merger between the National Association of Life Companies and the American Council of Life Insurers. The organization brings together stock and mutual life and health insurance companies and provides valuable resources to its members. By banding together, companies of all sizes are hoping to combat threats brought on by legislation and regulation that may result in a loss of profitability.
Homesteaders is a charter member of the NALC.
Homesteaders Life Company is a national leader providing products and services to promote and support the funding of advance funeral planning and end-of-life expenses.