West Des Moines, Iowa — Homesteaders Life Company Executive VP – General Counsel Marla Lacey announced that Tracy Whitaker was promoted to VP – Legal/Compliance and Assistant General Counsel effective January 1, 2018. Whitaker joined Homesteaders in 1999 as a part-time law clerk while she attended Drake University Law School. She became full-time in 2000 as Legal Counsel and served as Director, Compliance & Government Relations beginning in 2012.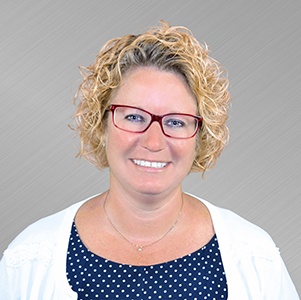 "Tracy is a long-tenured and valuable member of our team," said Lacey. "I am thrilled to see her take on this new position. She will continue to work diligently with our funeral home customers and agents as well as lobbyists and peer companies on important legislation and regulatory actions that impact funeral service."
In her new role, Whitaker will oversee Homesteaders' corporate compliance programs as well as manage government relations with various regulatory bodies. She will serve as Homesteaders' Privacy and Anti-Money Laundering Officer as well as oversee the Special Investigative Unit.
"I am excited to step into this new role and provide additional support to Homesteaders and my team members," said Whitaker. "I am also looking forward to working with different government agencies to make sure the funeral professionals we work with continue to be well represented."
Whitaker currently serves on the board of the National Alliance of Life Companies and is the chair of its Small Policy Committee. She also serves as the chair of the Communication Committee, Corporate Counsel Section, for the Iowa State Bar Association and on the Market Conduct Committee and the State Legislative Strategy Group for The American Council of Life Insurers.
Homesteaders Life Company, a mutual company owned by its policy holders, is a national leader providing products and services to promote and support the funding of advance funeral planning and end-of-life expenses.