A few weeks ago, my parents and I were having dinner and talking about their recent vacation. Their flight was delayed, so by the time they got to their hotel, the on-site restaurant was already closed. Tired and hungry, they decided to head across the street to a family-style café they'd seen from the cab. What happened next was a comedy of errors: long waits, bad service, misplaced orders and cold food. Two hours later, they trudged back to their hotel, no longer hungry, but far from satisfied with their experience.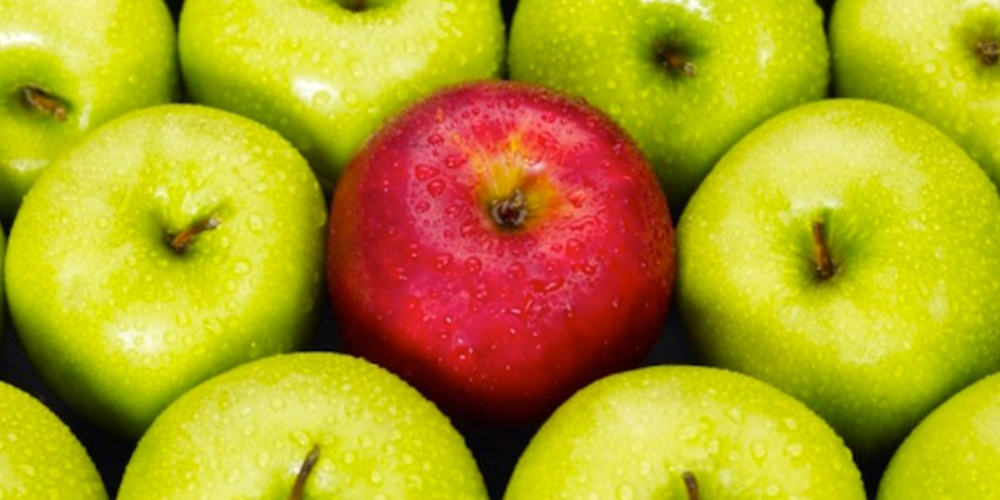 My parents shared this while we were sitting in one of our favorite Mexican restaurants – a site we frequent at least once a month. The contrast between my parents' experience on vacation and the service we receive at our local restaurant is startling. At home, the restaurant owner greets us by name, the hostess seats us immediately and our server brings us our regular drink orders before we have a chance to ask for them. The wait staff stops by the table periodically to ask about my work, my parents' cookie business and my sister's travel plans. The food is excellent, but their customer service is what differentiates their services from the other local options. They are simply better at it than anyone else.
The same scenario applies to your funeral home business. You need to make sure you and your staff consistently offer experiences that are better than your competitors. Differentiating your firm increases the likelihood that a client family will reuse and recommend your services.
Differentiation is also important for attracting new customers. If an individual experiences the sudden and unexpected loss of a loved one, they are likely to make a very quick decision about the funeral service provider they will use. In cases like these, you need to take steps to ensure that your firm is top-of-mind when a death occurs.
Here are seven ways you can differentiate your funeral home business:
1) Be the best.
This doesn't mean you have to be the best in every area – that's not feasible or sustainable – but you should be the best at something. Do a quick inventory of what your firm currently offers and identify services that are different or better than any of your competitors. Do you offer the only on-site crematory? The best casket selection? The lowest price? The most impressive facilities? Find out what you do well, and make sure you tell your client families about it.
2) Know your competition.


You can't identify what you do best if you don't know what your competition is doing. Do a little research into what other funeral home businesses are offering to customers in your community. Then, you can start to identify the areas you excel at and the services you may need to work on to attract more client families.
3) Understand your customers.


Perhaps you are the best in several areas, but you aren't sure which ones matter most to your client families. You may need to take time to find out what they really want and need – through relationship building or well-constructed market research. Whichever method you choose, your goal should be to find out what truly matters to your client families so you know which services are going to set you apart from the competition.

4) Build relationships in your community.


You know what you're best at, what your competition is doing and what matters most to your client families. Now you need to work on getting the word out in your community so you can attract new customers. Find ways to get involved in local groups and organizations, build relationships with community leaders and make sure people you regularly interact with know about the unique services you offer at your funeral home.

5) Connect with other end-of-life professionals.
Consider my parents' first meal on vacation. How much better would their dining experience have been if they'd had time to solicit restaurant recommendations from their hotel concierge before selecting a restaurant? Without any predilections or preferences, we often trust subject matter experts to offer advice on which service providers are most able to meet our needs.

According to Homesteaders' 2015 policy owner survey, more than 70% of consumers only considered one funeral home when making their prearrangements. Imagine how much more likely that scenario might be when a death occurs unexpectedly, requiring the immediate (and sometimes uninformed) selection of a funeral service provider. This is why it is so important to build relationships with other end-of-life professionals like hospital staff, hospice providers and clergy. When a death occurs, these individuals are ideally placed to recommend your services.

6) Foster word-of-mouth referrals.


Satisfied customers make the most powerful brand advocates. When a family is especially pleased with your services, encourage them to recommend you to their friends and family members. Ask them to provide a written testimonial you can use in promotional materials, social media posts and website copy. When people are highly satisfied with their experience, they are often eager and willing to encourage others to experience it as well.

7) Remain relevant.


Not all differentiation is positive – you wouldn't want potential clients identifying your funeral home as the least helpful or the most expensive. The same is true of being the least innovative. If you want to differentiate your firm from the competition, you need to consistently look for ways to innovate, offering the products and services that matter most to modern consumers.


Differentiating your services is a key way to ensure the long-term success of your funeral home business. Being known as the best service provider increases the likelihood that client families will recommend and reuse your services.